Association for Butterflies wants to help safeguard the ability for anyone, such farmers, educators and enthusiast, to raise, release and enjoy the beauty of Monarch butterflies. The freedom to do so is at risk if unhealthy, diseased Monarchs are released into the wild. Other agencies may have the ability to step in and take this privilege away.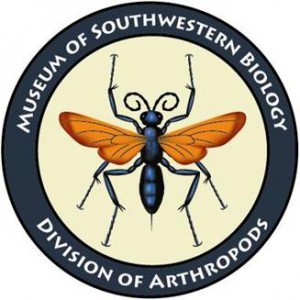 In an effort to demonstrate the health of the butterfly release industry, AFB has contracted with the University of New Mexico to accept shipments of Monarch pupae from butterfly breeders across the United States. USDA has issued permits for the university to accept pupae from east and west of the Continental Divide.
This program is open to all professional butterfly breeders, whether you are a member of our the AFB or not.  We are also offering this program to enthusiasts. Butterfly breeder and enthusiast data will be compiled separately.
The OE Clean Screen program may change over time to help us understand exactly what the industry needs. During this trial year, we are hoping for wide participation to get a baseline picture of the monarch butterfly industry.  The following FAQs are to help answer your questions. If you have further questions, please don't hesitate to get in touch with Jodi Hopper. We look forward to answering any additional questions for you and hope that you will seriously consider participating in this program.
FAQs OE Clean Screen
Why is the AFB starting the OE Clean Screen program?
In the summer of 2013, Sonia Altizer, Ph.D., (A professor and the Associate Dean of Academic Affairs in the Odum School of Ecology at the University of Georgia.) and a team of well-known butterfly researchers conducted a research project to identify the number of butterflies being sold for release that were infected with OE. The result was extremely unflattering to the industry – 12 of the 14 shipments contained heavily contaminated butterflies and no shipment was OE-free. While this study has not been published, enough people know about it that it can be used against the release industry. The study covers only small number of farms and is limited. It may represent only a tiny fraction of the butterflies released and is informative but not comprehensive. However, there is absolutely no way that this is good news for us. Despite our claims to the contrary, there are reasons to believe that a number of farms are not keeping up the standards the AFB Code of Ethics require.
What does the OE Clean Screen Program hope to achieve?
Our goals are:
To collect data which better represents the monarch butterfly industry
To develop a certification process that will allow informed consumers to feel confident that our monarchs are the highest quality possible.
To prototype a standard that may be required if the monarch is listed as threatened/endangered.
To successfully argue for an exemption for commercial monarch breeders if the monarch is listed as threatened/endangered.
How can I exceed the standards?
The Clean Screen rating does NOT require testing each monarch butterfly. However, you may choose to send pupae for OE testing more frequently than required as well as begin a regular disease screening program through the Association for Butterflies' Disease Screening Co-op.
What happens if I don't participate in the OE Clean Screen program?
Butterfly breeders who successfully participate in the OE Clean Screen program will meet a high quality standard as verified by independent third party testing. There are no punitive actions associated with not participating. Only you can decide if not participating will put you at a competitive disadvantage.
Not participating reduces our sample size, weakens our industry evaluation, and may damage the monarch butterfly industry as a whole. If the sample size is too small, we will be in a very poor position to argue that raising monarchs should be permitted if the monarch is listed as threatened/endangered.
Why should I participate?
Our industry is being threatened by the Petition for listing of monarch butterflies as threatened under the Endangered Species Act. Most breeders are conscientious and practice good breeding procedures, but the only data available indicates otherwise. Your participation will help give a more thorough and accurate indication of the level of excellence we strive for on our farms.
Will my participation really make a difference?
Absolutely. The recent release survey conducted was the single best assessment ever conducted of the industry. It was successful (and can be used in the ESA comments page) solely because so many farmers generously shared their numbers. If only 10 farms participate, this is a weak data set (as demonstrated by the OE study which used 14 farms to represent an entire industry of 60+ plus farms). If 60 farms participate, it will be compelling data. However, it does require we address the issue of OE. Sixty farms sending in contaminated butterflies will be pretty convincing evidence that everything bad said about us is true. So, let's take this very, very seriously.